12 Grove Street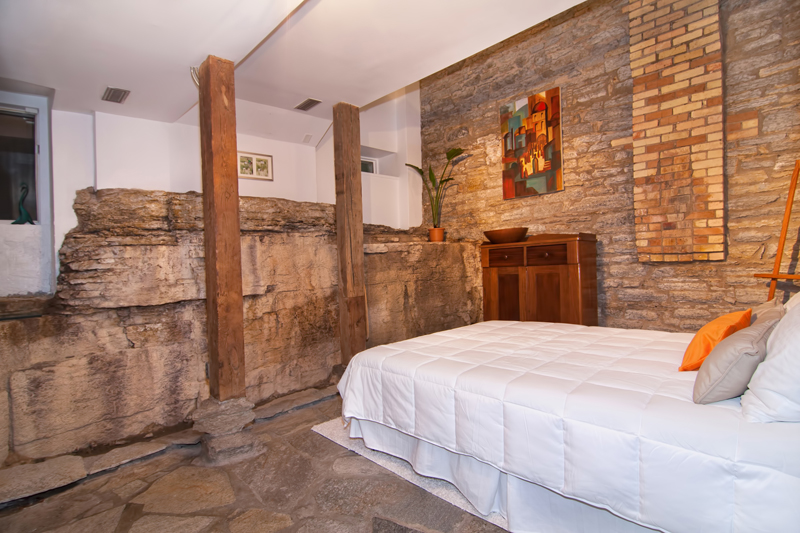 An extremely unique space in the historic Grove Street Flats building located on Nicollet Island; with this home comes the lifestyle to match. Enjoy the shopping, dining and nightlife associated with living in the heart of Downtown Minneapolis. Easily walk, run or bike to St. Anthony Main and take advantage of the trails and parks that run around Nicollet Island as well as both sides of the Mississippi River. Listen to St. Anthony Falls from your front steps and meander across Stone Arch Bridge which crosses the river and connects Father Hennepin Bluff Park to Mill Ruins and Gold Medal Park.
This home is on the island facing the city with access to a landing on the Mississippi River, owned by the Minneapolis Parks and Recreation Board, where you can bring kayaks directly from your garage down to the launch. Enjoy the surreal perspective of kayaking and sightseeing while taking in the beautiful Minneapolis skyline from the water.
This space is unique even to the building. Blasted out of the bedrock of Nicollet Island, what was once a coal pit has been recreated into a modern upscale European style dwelling.  With natural limestone "bedrock" walls indoors, water trickles down the walls after a rain for a one-of-a-kind effect. The special space was originally built in the 1800's and recently renovated to modern perfection sparing no expense. Natural slabs of limestone were used for the floors in the lower level to connect the space in matching wall-to-wall stone. The colors of the granite countertops in the kitchen reflect the coloration in the natural stone floors. The flooring in the stair and upper level were done in BR-111 Brazilian pecan hardwood.
Here's the opportunity to be one of the few people to live on Nicollet Island Downtown Minneapolis. Nicollet Island is home to three multi-family residential buildings and twenty-two restored Victorian-era homes on the north end.
Take a walk through this home; you will be amazed…
MLS Number: 4199926
garage: 1
flooring: Hardwood/ Tile/ Carpet
construction: Frame
style: Townhome